Boat Storage
Easily find storage for boats & jetskis at 7 locations in Wichita!
looking for boat storage in wichita?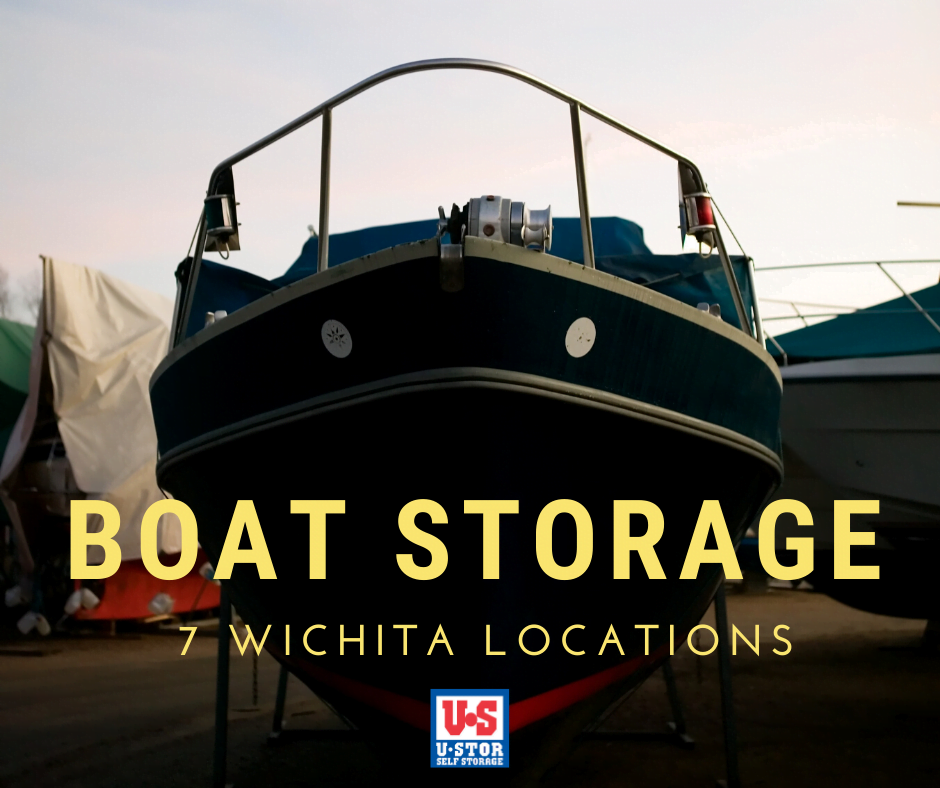 When fun in the sun is over, summer toys need to be protected from the harshness of Kansas weather. Whether you need to store jet skis, kayaks or a canoe, fishing boat, speed boat, or larger pontoon – here are some things to consider when finding Wichita boat storage at U-STOR.
HOA Rules – Unfortunately, many HOAs don't allow storing boats in your driveway (nor will you have much room).
Access – Get your boat out whenever you like with our 24-hour access at every location. The best part? Your boat is safe with 24-7 on-site security.
Price – Boat storage can be expensive if you dry-dock and store at the lake with hefty marina fees. Storing your boat with U-STOR can save you LOTs of money.
We have a variety of indoor/outdoor boat storage unit sizes located at 7 Wichita locations! Save on expensive marina storage and enjoy the convenience of storing your boat near you.
Not sure what size of boat storage unit you need? Check out our storage unit sizes and reserve a unit now to save!
Check Out our Boat Storage Discounts
Get Started Today and Save!