Tag:
beauties and beasts rescue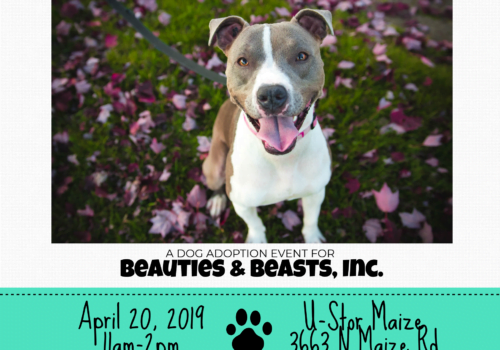 U-Stor and Beauties & Beasts Team Up for Dog Adoption!
Dog adoption events are happening all around Wichita. Who's letting the dogs out this time?? WE ARE!!
U-Stor Maize (3663 N Maize Rd) is hosting "The Dog Days of Spring," a dog adoption event for Beauties and Beasts rescue. Please mark your calendars for Saturday, April 20th from 11 AM-2 PM!
U-Stor will be sponsoring up to $1000 of adoption fees! In addition, Chuck & Don's Pet Food and Supplies will be joining us with some great giveaways. Make sure to get there early and …