Tag:
penske truck rental awards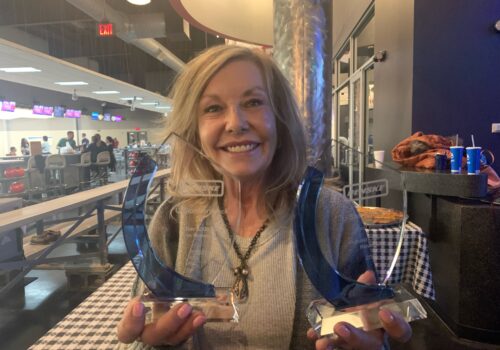 U-STOR Northrock's Judy Hayes wins big with two Penske Sales Awards (& a New TV)!
Penske provides moving truck rentals nationwide and each year, the company presents the best of the best in the Penske Banquet & Awards presentation. Awards include the highest revenue in various districts nationwide for both Penske truck rental sales and insurance sales.
Our awesome team recently attended the Penske Banquet & Awards presentation at The Alley and our very own Judy Hayes, Manager at U-STOR Northrock, received not one but two trophies! She had the highest one-way revenue for her district in 2021 …