COVID-19 Has Created an Increased Demand for Product Storage
Due to quarantine, many businesses have adapted to providing services and products at a socially safe distance…online!
Many brick and mortar stores and shops have closed, but their websites are still open. Some have moved physical stores online and implemented or improved online shopping for customers. Because of this, U-Stor and the storage/warehouse industry has seen a rise in storage need for products being received and shipped.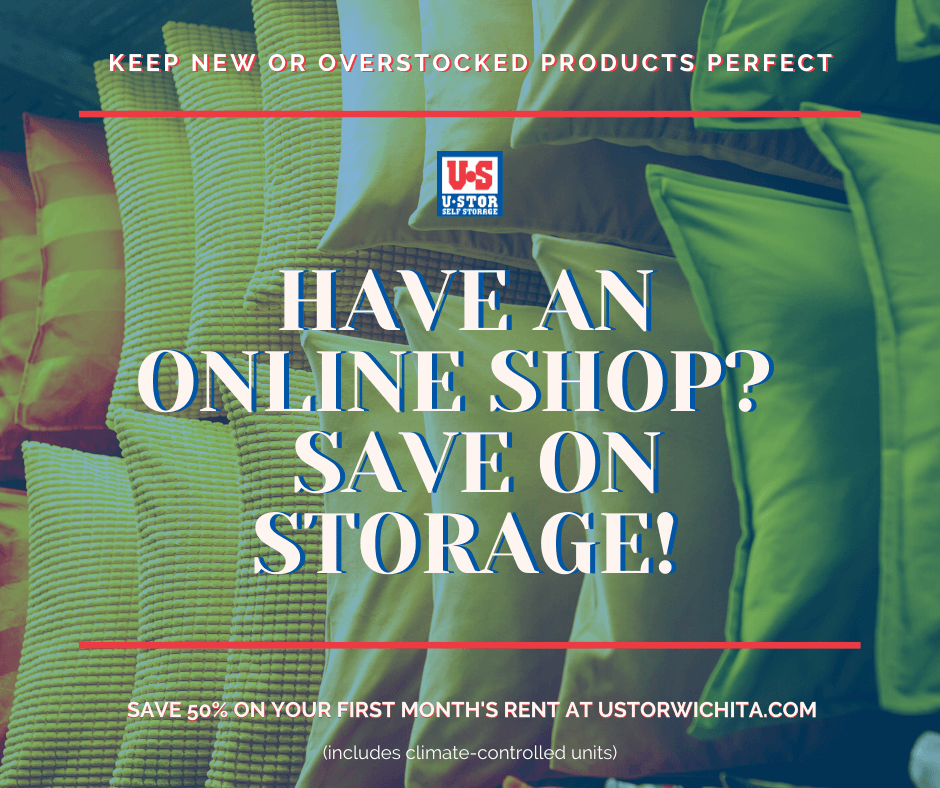 If you own a local business and online store, we want to remind you to stay local! We have product storage savings to keep all of your items perfect. Whether you're starting up an e-commerce online shop for your business or have a surplus of items waiting to go on racks and shelves, you can save 50% on your first month's rent with us. Climate-controlled units are also available for clothing, paper products, or other temperature-sensitive items.
A Few U-Stor Product Storage Benefits:
We're local with 7 Wichita storage locations.
We offer ground floor access for easy loading and unloading. No elevators here!
Security is monitored with surveillance cameras, & electronic gates. On-site management is available 24-7.