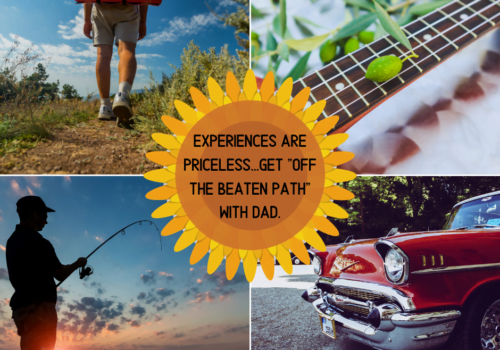 Get Outdoors & Give New Memories to Dad!
Many spouses, sons, daughters, family, and friends are scrambling to get last minute Father's Day gifts. Sure, Dad will love whatever you get him, but one thing that would mean the most to him is spending time with you – and getting outdoors is a great way to experience something new together.
Give Dad "off the beaten path" gifts this Father's Day.
Experiences with your father are invaluable…so spend this 2019 Father's Day doing something memorable with him by going outside together! Here are our five favorite "off the beaten path" places to take …