Tag:
penske moving trucks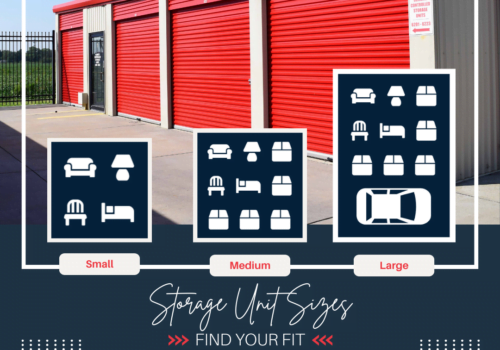 So Many Storage Unit Sizes & So Much Stuff Can Be So Overwhelming!
Storage units come in a variety of sizes to accommodate your needs. So which size do you need? Keep in mind how long you'll need the storage unit. Is it short-term storage or long-term storage? You don't want to have to reorganize later or move everything to a bigger unit if you need more space!
5×5 storage unit – Small storage unit (size of a small closet) & fits smaller furniture items, small boxes
5×10 storage unit – Small storage unit (size of a walk-in closet) & fits mattress …