Tag:
wichita self storage reviews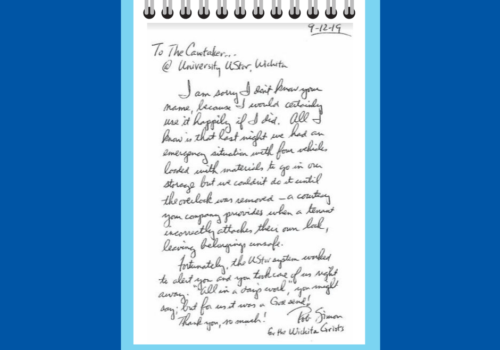 Customer Testimonials are Invaluable to Us, Especially Handwritten Ones
For more than 40 years, we've focused on you, our customer…and we're not happy unless you are. So when we received this handwritten self-storage review from a customer earlier this month, our little self-storin' hearts were filled with happiness!
This particular customer at our University location arrived to unload 4 vehicles to store items, but couldn't do it until the overlock (extra security we take if a lock is incorrectly placed by customers) was removed.  U-Stor's system notified our awesome University staff, who helped immediately in the emergency situation.
"To the Caretaker…@ University UStor, Wichita
I …