Tag:
wichita storage unit specials
wrap presents in peace for $25 at a storage unit near you
Now that the gifts have all been purchased (and are hopefully still hidden), it's time to wrap! If you're running out of hiding places or just need a little extra space to wrap in peace, check out our Santa's Secret Special. Rent a 5×10 unit for only $25 – even if it's just a gift to yourself for some quiet time.
Get those holiday decorations boxed up and take advantage of this special until January 1. Start your year off organized in one of our 7 Wichita storage …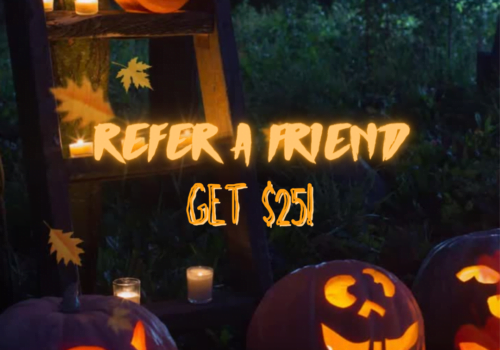 Looking for "Cheap Storage Units near me?" U-STOR has scary good referral deals!
It's almost Halloween, so treat yourself! Did you know that U-STOR offers a $25 check or credit for every successful storage unit referral you send us? The coolest part is you don't even have to be a current customer to make money!
Be sure your referral tells us when they sign up or includes it on our move-in special form. You'll get $25 and they'll get a BIG storage unit discount of 50% off their first month's rent. Hauntingly good savings!
We love treating our current …