Looking for "Cheap Storage Units near me?" U-STOR has scary good referral deals!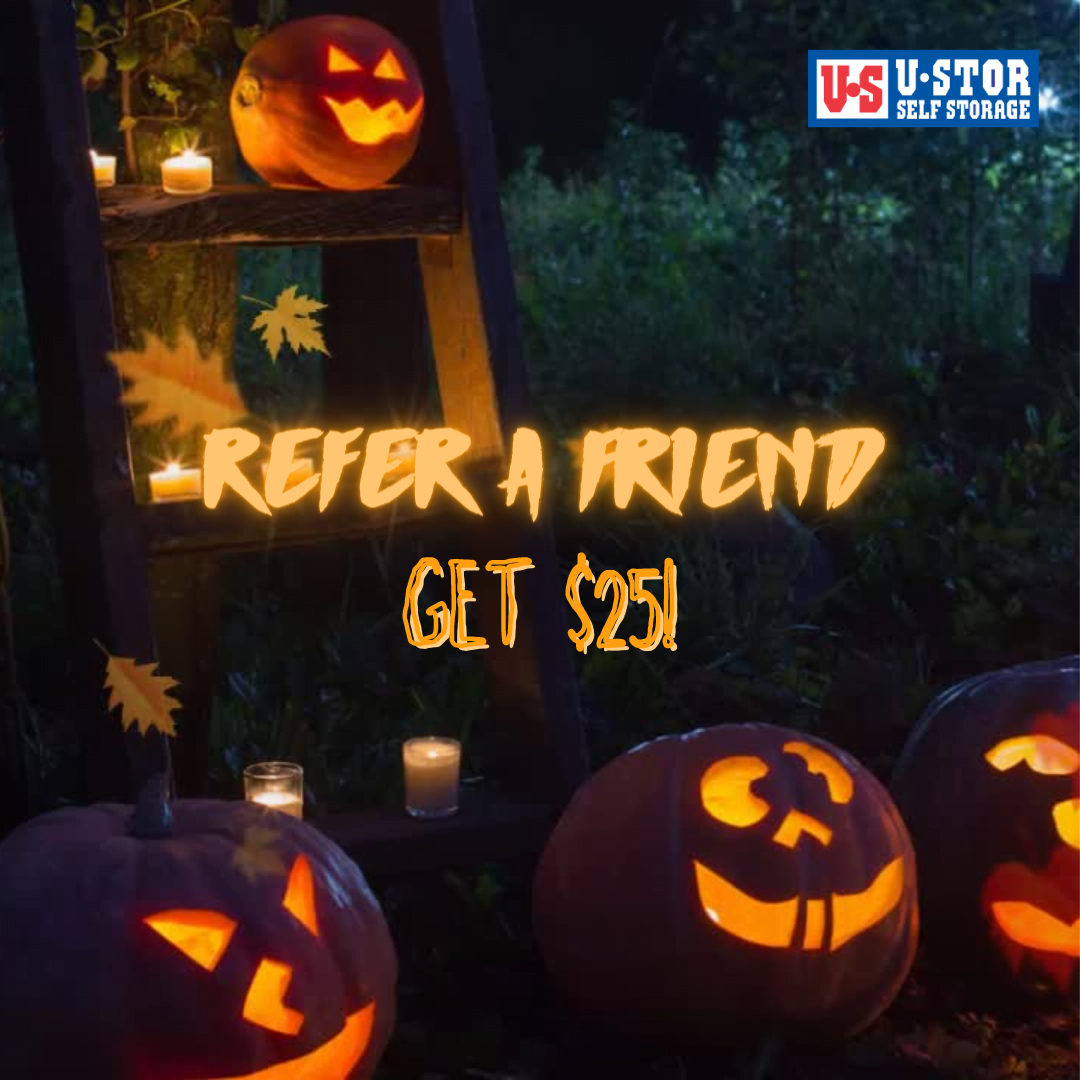 It's almost Halloween, so treat yourself! Did you know that U-STOR offers a $25 check or credit for every successful storage unit referral you send us? The coolest part is you don't even have to be a current customer to make money!
Be sure your referral tells us when they sign up or includes it on our move-in special form. You'll get $25 and they'll get a BIG storage unit discount of 50% off their first month's rent. Hauntingly good savings!
We love treating our current customers with referral rewards and would love even more of them. Tell a friend to shop local for any Wichita storage needs!