U-STOR Ranked As One of the Top Storage Facilities in Wichita
U-STOR University recently ranked in the top 8 of 177 storage unit facilities by Expertise, a nationwide organization with a goal to connect people with the best local service providers.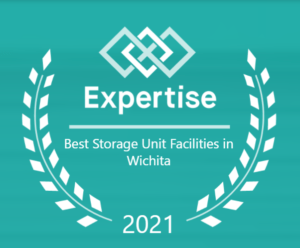 Expertise went through a process to review, curate, and score the Top Wichita Storage Facilities across 25 different variables. They rated U-STOR Wichita in the following categories:
Availability – How responsive are we?
Qualifications – How accredited are we?
Reputation –  How is our customer service history?
Experience – Are we "masters of our craft?" How many years have we served?
Professionalism – Do we have honest, reliable, & respectful customer service?
Check out Expertise's 8 Best Wichita Storage Unit Facilities and other great local storage companies we rank alongside. Ready to get moving? Save with our monthly special storage unit savings!