With our upcoming Dog Days of Spring Beauties and Beasts benefit occurring in a few days, we thought some tips on helping your new pooch feel at home might be helpful. It can take anywhere from 3 days to 3 months for Fido to feel comfortable, so for starters, don't get frustrated. Patience is key!
Step 1: Be Prepared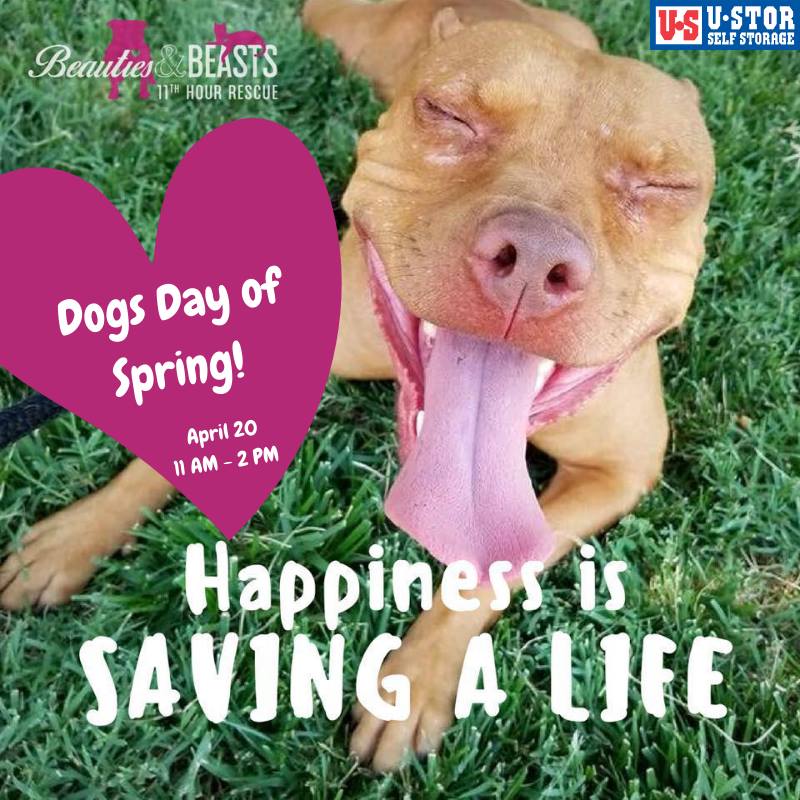 Have your new pup's food and water bowls, collar and leash, and toys (of course:) ready to be put to use!
Establish rules. What are the limitations of your new fur family member? Can he/she not go in certain rooms or sleep on the couch? Who will walk or feed the pup? Where will he/she sleep?
Bring your new family member home! It's best to bring he/she home when you'll be home for several days to get the newest member of your household acquainted with the family and other pets. Be sure and give all your pets attention – jealousy can cause bad behavior!
Be diligent to ensure successful potty training. Assume your new pup isn't potty trained and go from there. Keep a schedule and be consistent with potty times to housetrain correctly.
Ensure health for all your pets. Take your new doggo to the vet within a week of his/her arrival. Make sure your pup and all of your pets are up-to-date on vaccinations, so viruses don't spread. Most adopted animals are spayed or neutered. If your new pup isn't, be sure and make that appointment to help decrease the homeless pet population!
Step 2: Fitting In
Train your new fur family member, so he/she knows order and obedience. Dogs need discipline, so let he/she know you're the boss of the house. Crates are great to put your pup in for a few hours of quiet time. To your dog, the crate is his/her own little room, but if placed in the crate all day/night, it can be viewed as a negative "doggy jail cell." Be sure to limit time spent in the crate.
If your new pup acts out, don't overreact. Simply raise your voice in a calm but loud, disapproving voice so he/she knows they've misbehaved. When they do well, reward them with praise, so they continue good behavior!
Step 3: Creating Long-term Puppy Love
Once your dog has found his place in your home, make sure he/she stays as active as possible. Dogs love to run and play, so be sure and take your pup to the park, on long walks, and throw sticks, balls, or Frisbees to ensure lots of exercise! Take your furry friend with you on fun country drives or wherever you go that he/she is allowed to give them plenty of attention (and to show off their cuteness, of course)!
Be sure to always be patient with your new pup, give him/her plenty of attention, exercise, and lots of love. Your consistency and patience will be rewarded over time to create a long-lasting, loyal friendship.
Being greeted by your ecstatic doggy daily and having a constant companion who loves you unconditionally for years to come is truly remarkable. Dogs are undoubtedly "man's best friend." We wish you and your new best friend so much happiness together!