U-STOR Northwest Has Proudly Been Managed by Mary Since 1997
Check out our newest review for U-STOR Northwest! "Mary was so very understanding when I needed to move my mom. U-Stor NW is very clean and feels secure but most of all the staff has excellent customer service. Thank you!
We're beyond thankful for Mary, Manager at U-STOR Northwest who has worked hard to keep U-STOR customers happy since 1997. Congratulations to Mary on her 25 years with U-STOR! We wouldn't be a top Wichita storage facility without our phenomenal staff and management.
Has Mary shown you great customer …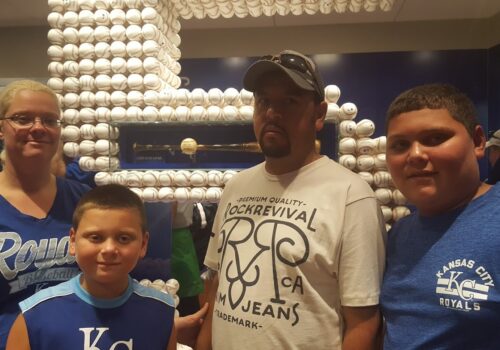 Natasha with husband, Jaime, and sons, Gabriel and Daniel
This month's spotlight feature is shining on Natasha Doneff-Jiminez. In addition to being a busy mother of two, college student, and baseball fan, Natasha manages our U-Stor University location, a position she's held for the last decade. As one of Wichita's premier self-storage companies, we have the important job of keeping customer property safe and secure. That's why we think it's important to introduce the faces behind the company. Let's learn more about Natasha…
What do you like best about working for U-STOR?
I enjoy working for the company because they understand that I …