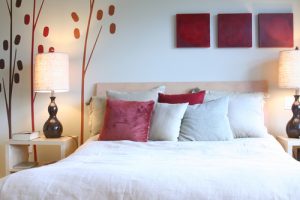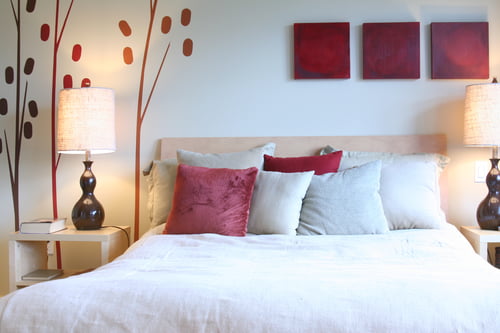 It's almost time for the whirlwind holiday season with back-to-back celebrations and parties galore. Friends and family will be traveling across the country to spend time with the ones they love, which means it's time to get the guest room back in shape. If your spare bedroom has turned into the catch-all space, fold up that ironing board and read on to find out how to quickly transform it back into a welcoming room for holiday visitors.
Remove Guest Bedroom Clutter
It's easy to let seasonal clothes, leftover garage sale knickknacks, and other things we don't know what to do with pile up in the guest bedroom. Give your guests more space by de-cluttering and removing all unnecessary items. If you need a permanent or temporary place to store these items, we have affordable plans and seven self-storage locations in Wichita to serve you.
Vacuum and Sweep
Give the whole room a thorough dusting, vacuuming, and/or sweeping to gobble up unsightly dust bunnies. Be sure to get under the bed and dresser. This is especially important if your guest has an allergy to dust or pet dander.
Wash & Change all Linens and Blankets
Even if the guest bed hasn't been slept in since the last time someone visited, it's still a good idea to start the visit with a fresh clean set of sheets. If the blanket is too big for your washing machine, at least give it a tumble in the dryer to get rid of dirt, dust, or (EEK) spiders.
Make Room for Clothes in the Closet & Dresser
Carve out room in the front of the closet so guests have a place to hang up their garments. Provide several empty hangers for their convenience. Make space in at least one dresser drawer so visitors don't have to live out of their suitcase for the duration of their visit.
Provide Miscellaneous Toiletries
At one time or another, we've all forgotten to bring necessities like a razor, toothpaste, toothbrush, or shampoo on a trip. Be a courteous host by offering travel sized toiletries in the guest bathroom or bedroom. Use a short vase, small basket, or other decorative container to display.
Bonus Tip – Think Like a Hotel
To really get the gold star for hospitality, think like a hotel. What would make guests comfortable? Providing a snuggly robe, extra pajamas, the person's favorite candy as a mint on the pillow, and other unique amenities will make your visitors enjoy their stay even more.