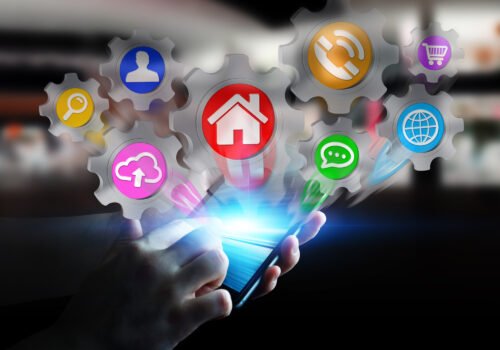 Twenty years ago, if you wanted to move to a new house or apartment you grabbed a few boxes, called a buddy with a truck, bribed him with pizza and you were done. The only high tech component was a cell phone that did one thing, made calls. Now, most of us carry a tiny PC right in our pockets with apps that can reserve the moving truck, locate a new home, organize the process, sell your old stuff, and get everything hauled where it needs to go. Plus, it will order the pizza you promised your buddy.
Your relocation process …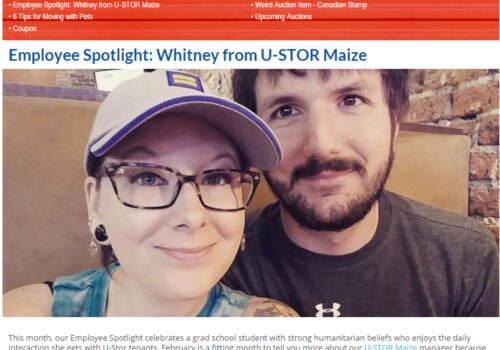 In each issue of the U-Stor newsletter, we provide readers with helpful information they can use in their daily lives. We also reveal auction times, coupons/specials, and share the many weird items people have found in storage units over the years.
Featured in the March Newsletter
Employee Spotlight: Whitney from U-Stor Maize – This month, our Employee Spotlight celebrates a grad school student with strong humanitarian beliefs who enjoys the daily interaction she gets with U-Stor tenants. Let's learn more about Whitney.
5 Tips for Moving with Pets – Moving to a new home is an exciting, albeit stressful time for the whole family including our …