Study and Work Smarter with a Smart Backpack!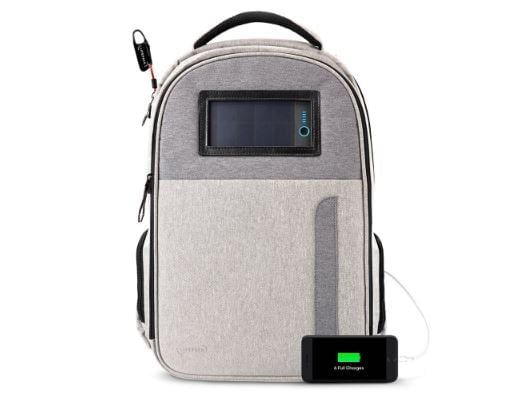 Whether you're a student returning to school or a professional needing a new substitute for that old school briefcase – smart backpacks are more convenient, efficient, and way cooler in pretty much every aspect. Is it worth spending a little more on a smart backpack than an average one? We'd say so!
Smart backpacks have USB and charging ports/cables, anti-theft compartments, can play tunes on Bluetooth speakers, and have tear/water-resistant material. If you work away from your office, school, home – or maybe you're traveling for long periods – smart backpacks can keep you powering through your day with solar-powered panels. Too cool!
Smart backpacks are great not only for working – but for playing as well. When traveling, you'll have peace of mind knowing you can focus on your experience with anti-theft features, solar power, and charging ports. Snap all the pics and videos you want on your phone, your smart backpack has your back to keep going – literally.
So what do these awesome smart backpacks cost? Depending on the features you want, you'll spend between $100-$300. Want to compare your options? This article from Ideaing.com breaks down and compares the top 5 smart backpacks for 2019 based on features and price.
Don't forget, U-Stor Self Storage is here to keep all of those bigger items you can't fit in your smart backpack safe with 24-hour surveillance. Check out our safety features and save on storage with us!