Meet Tori, Manager at U-Stor Indian Hills!
Without our managers, U-Stor would not be the great Wichita storage company it is today. "Manager Minutes" are quick interviews we spend asking each of our awesome on-site storage managers a little bit about them.
Tori, Manager of U-Stor Indian Hills, answered a few quick questions for us. Thank you for your 5 years with U-Stor, Tori. We appreciate your diligence caring for our customers from a safe distance!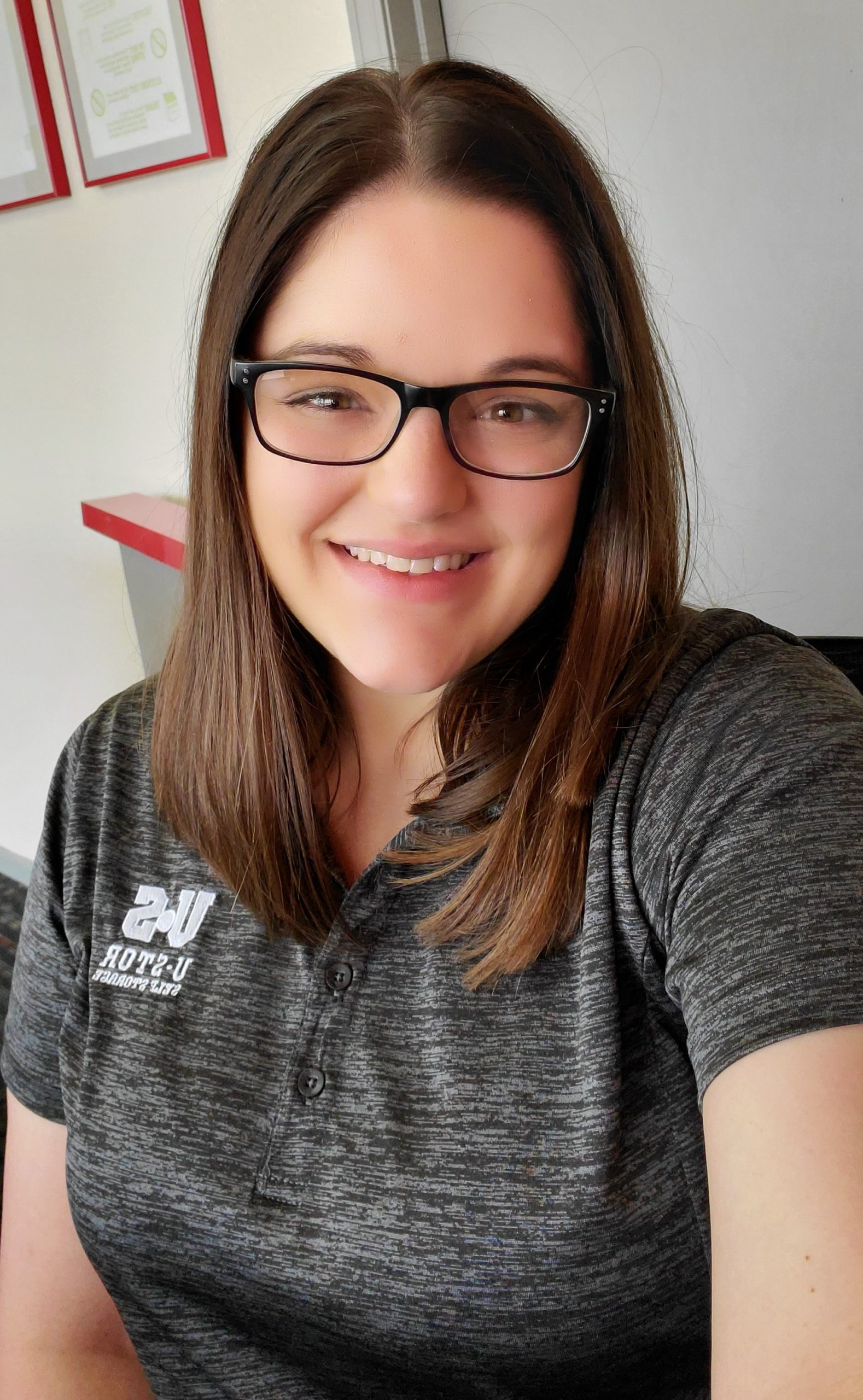 What is your favorite thing about working at U-Stor?   
My favorite thing about U-Stor is the employees. We might not get to see each other a lot but everyone is really friendly. I know that if I ever run into a problem, I can call any of the other managers and they can give me ideas on how to solve my problem.
What is your proudest challenge you've overcome during your years at U-Stor? 
U-Stor has a few locations that also rent out Penske Trucks. Before coming to work for U-Stor, I had never driven a moving truck and had only attached a trailer a handful of times. But thanks to a good teacher (Ruby), I am now comfortable driving a 26ft moving truck and I am a lot faster at attaching trailers to trucks as well.
What are some of your favorite things to do/hobbies outside of work?
I enjoy spending time with my family. I have three boys who keep me very busy when I'm not working. We normally go do things at places like the Zoo, the Exploration Place or the YMCA, but as of late (social distancing) we are learning all the fun things that can be done at home like arts and craft projects. 
What is one talent/feature about you not many people know?
Because of my dyslexia, I am better with numbers than I am with words. When a tenant comes in, I typically will remember their unit number before I remember their name. 
What is the strangest thing you've encountered during your time at U-Stor?  
One of the odd things that I have encountered is how amazing some people are at packing. I have seen storage units so packed that they use every square inch. Their units end up looking like a perfectly put together puzzle.