U-STOR News (6 of 9)
U-STOR news keeps you up to date on our storage specials, storage tips, auction news, and events!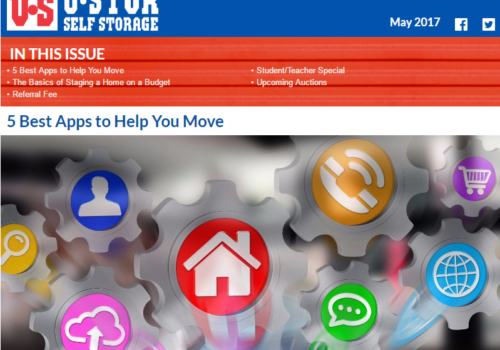 In each issue of the U-Stor newsletter, we provide readers with helpful information they can use in their daily lives. We also reveal auction times, coupons/specials, and share the many weird items people have found in storage units over the years.
Featured in the May Newsletter
5 Best Apps to Help you Move – Twenty years ago, if you wanted to move to a new house or apartment you grabbed a few boxes, called a buddy with a truck, bribed him with pizza and you were done. The only high tech component was a cell phone (with antenna) that did one thing, made …