U-STOR News (4 of 9)
U-STOR news keeps you up to date on our storage specials, storage tips, auction news, and events!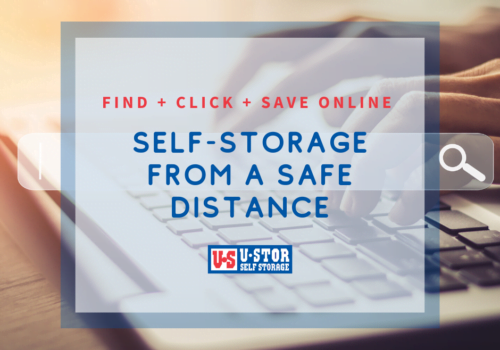 Social Distancing is Key – Click to Find & Reserve Cheap Storage from Home!
With the spread of COVID-19, U-Stor is taking every precaution to keep you and our employees safe from face-to-face interaction. We're here to provide all of your self-storage needs from a safe distance – in the comfort of your home. Complete your entire self-storage selection and reservation process without even seeing one person – and save with our $20.20 special while you're at it!
Find extra stuff after all that quarantine spring cleaning you've had time for? We have space for that. Need somewhere for your kids' …