U-STOR News
U-STOR news will keep you up to date on our storage specials, storage tips, auction news, and events!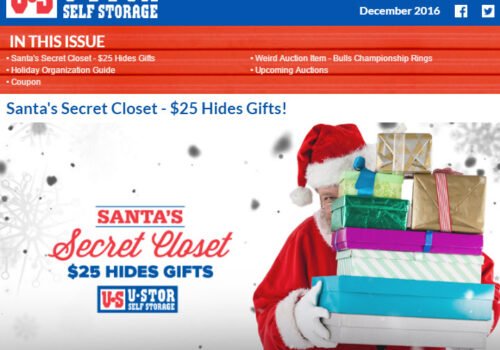 In each issue of the U-Stor newsletter, we provide readers with helpful information they can use in their daily lives. We also reveal auction times, coupons/specials, and share the many weird items people have found in storage units over the years.
Featured in the December Newsletter
Santa's Secret Closet Special – Through the month of December, U-STOR is offering a $25 special to new AND current customers. Use the storage unit to keep gifts safe from spying little eyes, de-clutter a room, or any other use you can think of.
Holiday Organization Guide – The busiest time of the year is upon us. One minute …