U-STOR News (5 of 9)
U-STOR news keeps you up to date on our storage specials, storage tips, auction news, and events!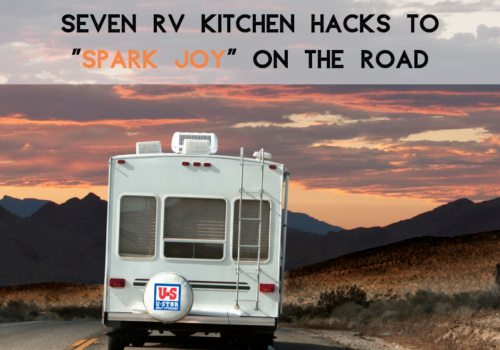 BIG Summer Travel Plans in a Small RV Kitchen? "Spark Joy" with These RV Organizing Hacks.
Numbers 3 and 7 spark some serious joy in our space-saving hearts!
Use all things collapsible! Collapsible colanders for straining pasta or beans and collapsible bowls as well as collapsible dish tubs save so much space in RV kitchen cabinets. They're only a few inches high and heat resistant!
Hide your wastebasket by hanging it inside a cupboard door for better RV organizing and no trash in sight!
Removable counter space works wonders! Purchase a small wood board (or make your own) and place them over the …